1. Mamu's Infusion
This beautifully conceptualised cafe, is going to impress you on all fronts: food, ambience, service and worth. Two seating options: rooftop and indoor, both are set in different tones, but one thing in common; lively atmosphere and complementing music
TYW recommends: Khow suey soup, Cannelloni Alla Florenti, Cheese Fondue, Jalapeño Dip, mixed sauce pasta, cheese garlic bread, Falafel, Mud Pie
Address: 101, First Floor, Mangalam Ambition Tower, D-46-B, Subhash Marg, Agresen Circle, C Scheme, Jaipur
Contact: 0141 3319483
Zomato it here.
2. Decked up
Containers 'Decked Up' in the coolest way possible. It's fame and occupancy rate is not a fluke. They totally deserve it. Good quality food served with awesome taste, topped with apt pricing makes it click.
TYW recommends: Chole bhature, masala dosa, dhaba dal, vegetable biryani with onion raita masala garlic bread, thin crust pizzas (don't miss them, if you are a thin crust fan)
Address: 320, Queens Road, Opp. Jharkhand Mahadev Temple, Vaishali Nagar, Jaipur
Contact: 0141 4160546
Zomato it here.
3. Wassup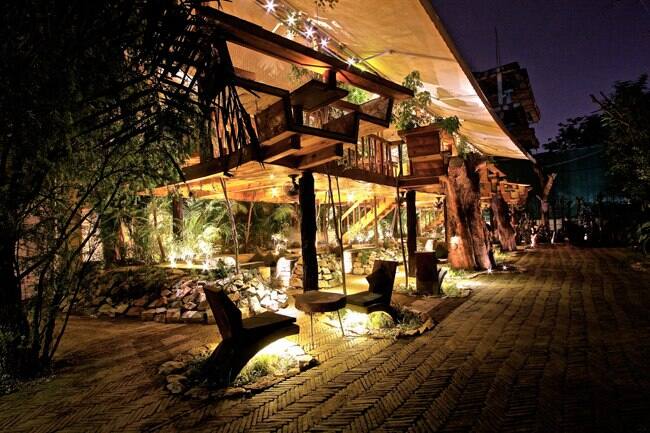 Live your tree house dreams here. An ideal place for some close-to-nature outing for lunch, evening snacks and dinner.
TYW recommends:  Honey chilly potato, dahi ke kebabs, dal makhni, kumbh ki sabzi, chicken popcorn, shaami kebab and Jodhpuri murgh
Address: 4, Bhawani Singh Road, Subhash Marg, C Scheme, Jaipur
Contact: +91 8829033391/ 0141 4110603
Zomato it here.
4. Celebrazio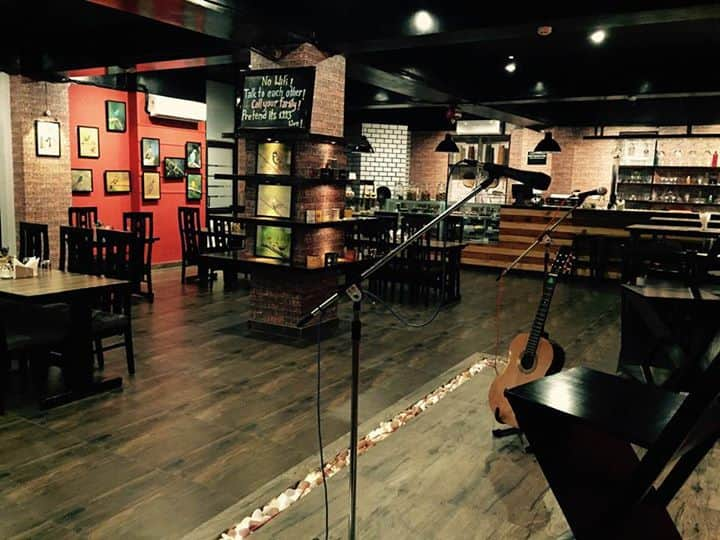 One of its kind concept in Jaipur, which serves as a platform to promote all the cool talent from music and art background. Every meal served here is a COMBO – 'Food + Hob-talents'. They also have a decent collection of books, which could be ordered alongside food (especially when no talent (art/music) is on display) for some me time.
TYW recommends: Anything from their Italian menu, bakery products, coffee, books and music.
Address: C-25, Vaishali Marg, Vaishali Nagar, Jaipur 302021
Contact: 0141 4047396/ +91 9783819599
Zomato it here.
5. Taruveda Bistro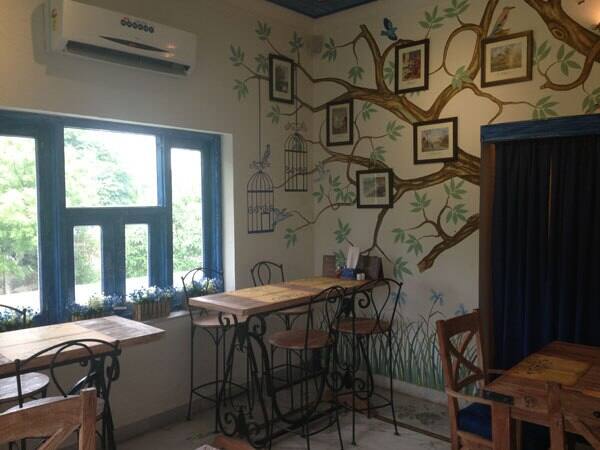 Taruveda has recently emerged as one of the most popular hangouts for the youth of the city as its not just a cafe , its an experience. If we talk about food it offers a variety of coffees, sizzlers, sushis and other selected delicacies from around the world. The place is not just about the meals, it also has a luxurious home lifestyle store. The cafe has indoor as well as outdoor seating (AC equipped) and the place is done up in such a sober yet cool way to promote organic living with lots of plants in and around including the name of the cafe and the wall paint. TYW recommends Taruveda Bistro for food, ambience & to escape from the chaos.
TYW recommends: lava lava cake, Tofu burger, waffles, tea infused creme brue, d-constructed falloda, mangalorean spiced chicken, jungle mass steak, mysore raw fish and pomfret rechedo.
Address: 1st Floor, Sunraj Villa, 2 Mysore House, Jacob Road, Civil Lines, Jaipur
Contact: 0141 4043157/ 0141 2222644
Zomato it here.
6. Waylay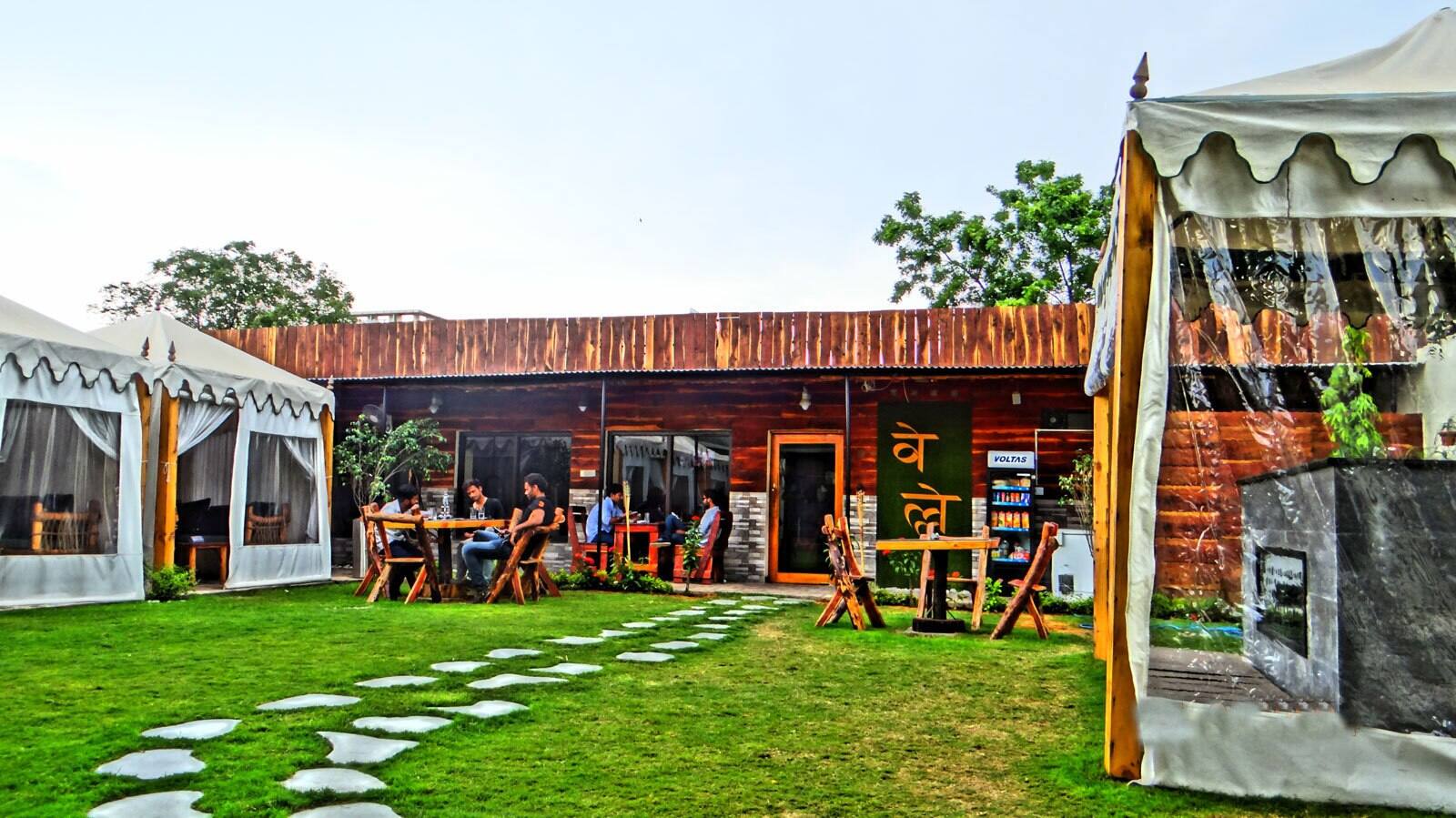 A must try place, when you are completely way-lay (laid back), pun intended. They have three cool seating options viz; tent-cubicles, garden seating and indoor, each equally fun. Try them all, basis of mood and theme. Their creative menu is designed to catch your attention and complement the awesome food they serve.
TYW recommends: Honey chilli potato, chilly panner, honeymoon potato, sev tamatar, bhutta shot, florida punch, lemon mint ice tea, sheesha, some cool clicks with friends.
Address: C 12, Opposite World Trade Park, Lal Bahadur Nagar, Malviya Nagar, Jaipur
Contact: +91 8440014444/ +91 9828165989
Zomato it here.