The Lalit Jaipur is the most exciting five star rated hotel in Jaipur. It offers exactly what the people expect from a new age 5 star hotel.
Five ways one can 'Food' around in Lalit
1. Balluchi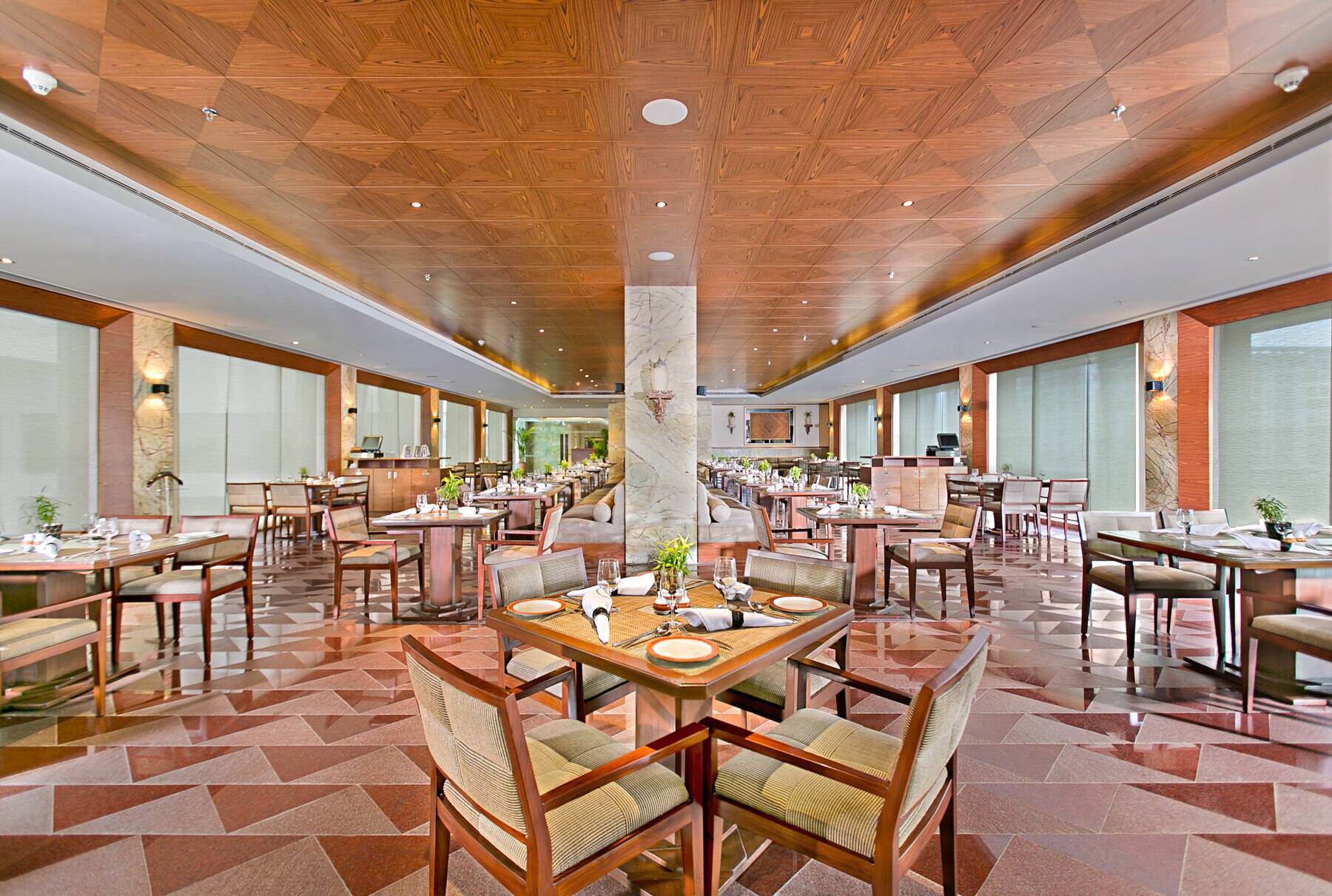 Winner of "Times Food Awards 2016" under the category of "Best North Indian – FINE DINE", needs no introduction. Its The Lunch destination of the town.
TYW recommends: bhuni makai ka teekha shorba (soup), laal mirch ka makhmali paneer tikka, Galavat kebabs (starters)  punjabi murg tikka makkhan wala laal maas, jodhpuri gutta curry and dal bati churma (main course), nimbu aur pudina ka sharbat, bhune ananas ka sharbat (beverage)
Zomato it here.
2. 24/7 Restaurant
24/7, located at lobby, is open round the clock and has an interactive open-plan kitchen, which has both buffet and a-la-carte selections. They do have an exciting kids menu.
TYW recommends: Caesar Salad, Sesame Fried Prawn, 24/7 Signature pizza, Green Thai curry and Jasmine Rice, The Lalit wrap, Grilled Fish, New Zealand Rack of Lamb, Primavera, Aloo matar kajoo ka Samosa, Bhatti ka Murg, Dhaniya Murg, Fish Xacuti, Dal Baluchi, Deewani Handi, The Lalit Sampler, Fresh fruit platter (sweets)
Zomato it here.
 3. The Circle
The only circular wine cellar in Jaipur, this lounge bar is an ideal place for having wine, quick-bites and conversations.
TYW recommends: Try your choice of alcohol from the well stocked bar (country special menu), The Lalit Cocktail, kebab platter (veg, non-veg both), spicy potato pods, chicken pakora.
Zomato it here.
4. LE PETIT CAFÉ
Le Petit Café, located on the first floor, has a wide selection of exquisite pastries, croissants, freshly baked breads and muffins, besides lip-smacking classic and contemporary cakes, pastries and tarts.
TYW recommends: Fresh Asparagus and Bellpeper Trio, The Lalit Signature Pizza, Vegetable Tortilla Wrap, Waffles, Love Dipped Brownie, Blueberry raisin scone, Hot chocolate,
Zomato it here.
5. The Lalit Food Truck Company
Image Source : TheLalitFTC
The Lalit Food Truck Company is an initiative by The Lalit which works on the concept of 'Hospitality to You'.
TYW recommends: Crispy tacos, hand cut fries, burger, chicken burger, pizza,
Contact: 08003897032
Facebook it here.
Address: The LaLiT Jaipur, Jagatpura Road, Near Jawahar Circle, Malviya Nagar, Jaipur
Reservation: 0141-5197777
Facebook it here.
Check out their website here. and here.
Check out special offers here.