The Lalit
With just a day left for 2015 to end, it's time to plan a grand farewell to the year passing by and welcoming the new year with great pomp and show and live bollywood music by Indian troupe Kaafila and Reverse Osmosis+Hysteric+Absorb at The Lalit, Jaipur.
Contact:+91-80038 97023.
Bar Palladio

There will be dancing, fireworks, champagne and all the joys of New Years this December 31, the last night of 2015! At midnight there will be spectacular fireworks and doors will be closed for a private New Years Dance Party.
3000 rupee reservation fee per table (1000 cover charge, 2000 food/drinks voucher)
Fairmont
Contact: +918003999949
Clarks Amer
Contact: +91-9887766116/+91-7665488889
Marriott

Contact: +91-141-4567777/ +91-141 4567887
Rajasthali
Contact:+91-8233092102,+91-8233092109,+91-8233092112
Club Naila
Contact:  09983830006 / 9785733321
 Blackout
Contact:+91-9783111891,+91-9782433662,+91-9680018787
Country Inn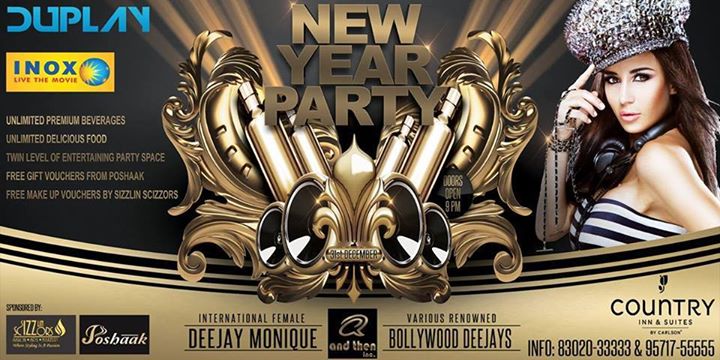 Contact : +91-8302033333 | +91-9571755555
Club Amigos, Om Towers
Contact:  +91-8741985583
Fortune Park Bella Casa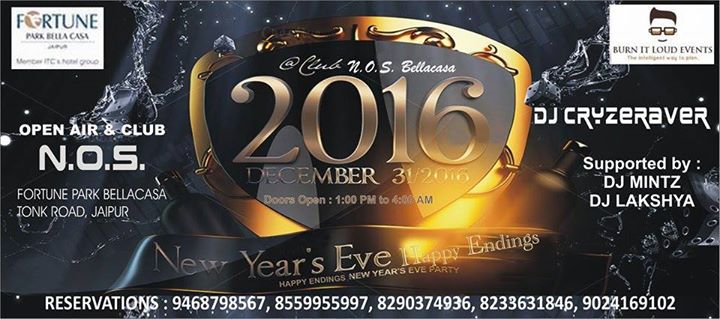 Contact: +91-9468798567
Grunge, The Fern

Contact: +91-9950320759/ +91-9983482438
Nahargarh, BYOB Party.
Only place in Jaipur which allows BYOB concept (Bring Your Own Booze). Rock music, Bone Fire, Snacks and Drinks are complimentary.
Contact: +91-8290781626, +91-9785305488