Keventers is India's iconic milkshake brand since 1925. Well known for its signature flavours like strawberry, Chocolate, butterscotch etc. Keventer's has recently planned to make a presence all over India
Keventer's dairy was established by Edward Keventer in 1925, a prominent dairy technologist for his time, bringing in the newest state of the art technology such as alpha-laval cream separators.
Keventer's was bought over by RK Dalmia and the brand grew with the development of a state of the art factory in SP marg in 1940's, becoming the leading manufacturer of butter, ghee, flavoured milk.
5 Things To Know About Keventers:
1.  Founded on February 1, 1925 and has been popular since then.
2. Their Second outlet in Rajasthan is also in Jaipur.
3. I want it all, menu.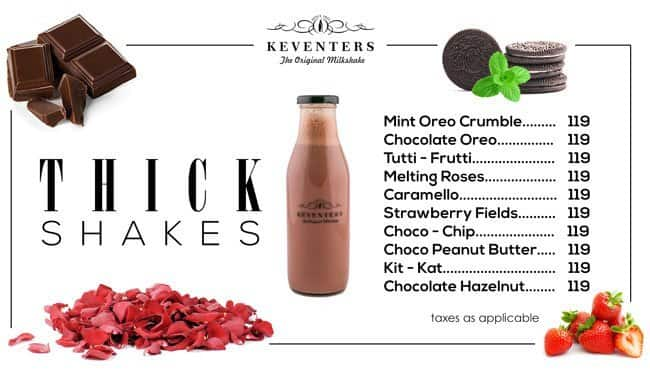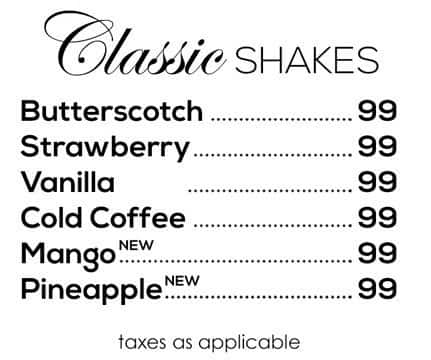 4. If the menu was not tempting enough. Gallery – 1
5. New range of Thick Shakes. Gallery – 2
Facebook it here.
Find their Website here.
Address: Gandhi Path, Vaishali Nagar, Jaipur
Contact: 0141 2728090