Aditya Narendra Garhwal, also known as "Chota Shewag" & "Virat In The Making" was born in Sikar, Rajasthan and is playing cricket since the age of 5.  He shot to the fame, when he scored 263 not out in a one day international, playing from Rajasthan's side in prestigious Vinoo Mankad (u-19) Trophy.
Five sensational facts about Aditya Narendra Garhwal
1. Stats during Vinoo Mankad One Day trophy
Scores in the tournament:
– 32 (v Uttar Pradesh),
– 263 not out (v Railways),
– 196 (v Madhya Pradesh),
– 212 (v Vidarbha) and
– 60 (v Chhattisgarh)
2. Aditya Narendra Garhwal from Rajasthan, has achieved this feat in the Vinoo Mankad (under-19) One-Day Trophy, while playing for Rajasthan in 2014, when he was mere 18 years old
The run-machine is Off the field for quite some time, owing to a hand strain. We pray, it gets healed and he is back with a bang.
3. Circular referencing – He is their fan and they are his.
Sehwag took to twitter to appreciate him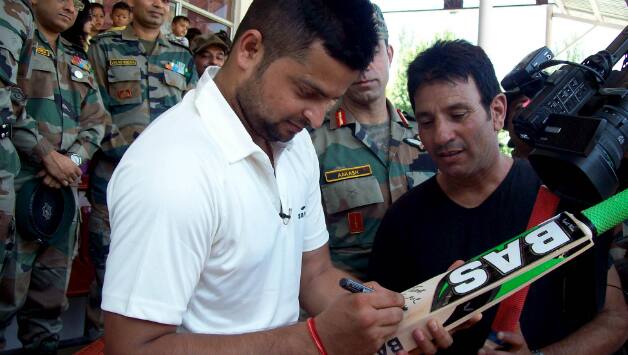 Suresh Raina, gifted him his bat for his swashbuckling innings
4. Was selected for Kolkata Knight Riders for 2015 session, probably the youngest player in their side
5. Roped in by Adidas Cricket
Check out his adidas cricket challenge here.
Follow him on twitter here.